Local SEO services is a Search Engine Optimization (SEO) strategy that helps your business become more visible in local search results on Google. Any business that has a physical location or serves a geographic area can benefit from local SEO.
Sefiani web is an online SEO agency that offers local SEO services for small businesses. Generate local leads for your business with a trusted local SEO expert.
When someone looks for a specific service or place near their location, they will find local results on Google in places like Google Maps and Google Search. As an example, you are likely to find local results if you search for "Moroccan restaurant" from your smartphone. Google will try to display the type of nearby restaurant you'd like to visit.
Sefiani Web is one of the best local SEO companies based in USA and Europe, providing complete local search engine optimization services to businesses around the world. We know that local SEO is essential to brand success. That's why we are here to help you both with your local digital marketing and local search optimization efforts.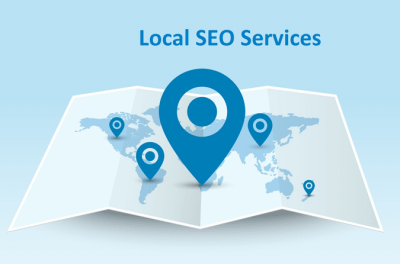 Local SEO ranking factors
Search engine optimization (SEO) like Google takes into account several local SEO ranking factors to determine your search rankings. Those include:
Google Business Profile or Google My Business (GMB) listing.
Name, address and phone number (NAP) consistency in local business citations.
Domain authority.
Quality of local search citations.
Click-through rate (CTR) from search results.
Keywords.
User experience (UX).
Review quality, velocity and diversity.
Link signals.
Local SEO takes advantage of multiple local Digital Marketing tactics to improve your local SEO rankings, these include:
Local business SEO
keyword targeting.
Google Business Profile or Google My Business optimization.
Local search citations.
Online reputation management.
Link building.
On-page SEO.
SEO local landing page optimization.
Google local SEO content marketing.
local seo companies near me
Your local SEO will help your business stand out – even if you don't have a website – and will help drive more traffic to your business location through online leads. Since these leads come from people who are typically looking for the products or services your business offers, you are likely to get a high conversion rate from them as well.
Approximately 93% of U.S. consumers search for local businesses online and about 88% of mobile searches for local SEO result in a store visit or phone call within 24 hours. Increase your local search engine optimization efforts and connect your brand with the highest interest customers in your area.
Sefiani Web is a local SEO services agency near you, that offers conversion-driven local SEO services to ensure your business ranks high in local SEO search queries, and achieves local search revenue growth.
Boost your business with our local SEO strategy and approach by contacting us: